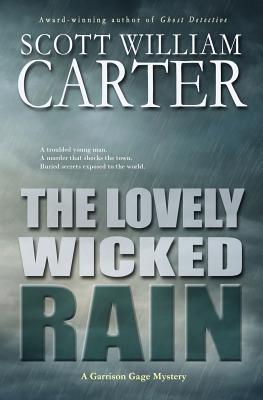 The Lovely Wicked Rain (Paperback)
A Garrison Gage Mystery
Flying Raven Press, 9780692230169, 284pp.
Publication Date: June 12, 2014
* Individual store prices may vary.
Description
They find him on the beach, shooting bullets into the sand. His name? Jeremiah Cooper, the son of the bullheaded high school football coach. Slight of build, soft of voice, he's got all kinds of torment lurking behind his eyes. But despite Garrison Gage's best efforts, he can't pull the kid out of his shell. Then someone turns up dead at the local community college, and Jeremiah's fragile world shatters. Add a crisis in Gage's good friend's life, an ongoing feud with his adopted daughter about her life choices, and a hauntingly beautiful FBI agent with secrets of her own, and it's a lot more drama than a half-retired private investigator with a bum knee wanted. Whatever happened to quiet rainy nights sipping bourbon, watching the sun sink beneath the waves on the Oregon coast, and trying to think of a ten-letter word that means grumpy and glad about it? But before Gage can even write the word curmudgeon, he's pulled deeper into Jeremiah's world-a world of sex, secrets, and a sadistic evil that preys on human weakness.
About the Author
SCOTT WILLIAM CARTER's first novel, The Last Great Getaway of the Water Balloon Boys, was hailed by Publishers Weekly as a "touching and impressive debut" and won the prestigious Oregon Book Award. Since then, he has published ten novels and over fifty short stories, his work spanning a wide variety of genres and styles. His most recent book for younger readers, Wooden Bones, chronicles the untold story of Pinocchio and was singled out for praise by the Junior Library Guild. He lives in Oregon with his wife and children. Visit him online at www.scottwilliamcarter.com.