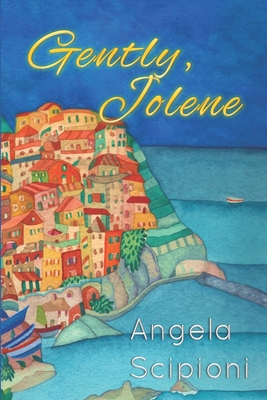 Gently, Jolene
Paperback

* Individual store prices may vary.
Description
Have you ever wished you could start over in a new place?

Jolene acted on her dream, and now she's traveling to Italy on a one-way ticket.

She's a woman in her prime, brimming with hope for her future despite a broken marriage, a failed business venture, and the loss of her parents. Eager to leave her past disappointments behind, Jolene takes a leap of faith and accepts Filippo's unexpected proposal to travel back to Italy's fabled Cinque Terre with him.

Thrilled at the prospect of a new life with her new love in one of the world's most enchanting travel destinations, Jolene can't wait to begin the adventure of working alongside Filippo at Locanda Luisa, his family's hotel in the village of Manarola.

On her arrival, Jolene enthusiastically throws herself into learning the Italian language, adapting to the Ligurian culture, and figuring out how to relate to her future in-laws.
But as she explores the Cinque Terre's cliffside vineyards, hikes up and down its spectacular trails and swims in its crystalline waters, Jolene also stumbles upon bits and pieces of disconcerting information. As her misgivings multiply, she grows more and more determined to discover the truth, and her quest ultimately lands her at the center of a family drama for which she is utterly unprepared.

Gently, Jolene is the inspiring story of every woman's need to hope, of learning how to let go of the past, take a second chance, and find the courage to follow her heart's path. If you love Italy and have enjoyed stories such as the classic A Room With a View, or Eat, Pray, Love and Under the Tuscan Sun, Gently, Jolene is a must-read.

As an American living in the Italian Riviera, Angela Scipioni writes with rare authenticity and insight about the pitfalls of multicultural romance and contemporary family life in Italy. She is co-author of the highly acclaimed Iris & Lily novel series.

Reader Praise

"A warm and inviting story of hope and discovery."

"I have been to the Cinque Terre three times. Reading this book felt like the fourth time. The writing is so descriptive I felt like I was there: the feral kitties, the smells, the vineyards, fishermen, local wine, olive trees, cafes...Highly recommend this book "

"This is a lovely story about holding on and learning to let go. A story of being a stranger in your own life. The characters are well developed and I found myself slowly and 'gently' becoming part of the family."

"This is a refreshing, ultimately surprising novel. It tells of a quest for love and truth, portraying a wonderful, enquiring mind. I sympathized with the protagonist, Jolene, from page one, and let myself be transported to the enchanting Cinque Terre, with their incomparable colors and flavors. A truly great read, highly recommended."

"Isn't it every woman's fantasy to leave behind the failures and foibles of the past, and start over fresh in a new place where she has no history and where all things become possible? In Gently, Jolene, that's what Jolene has the opportunity to do and I cheered her on and admired her as she took a huge leap of faith into unknown territory. And something in me got braver, too."
Scipioni Enterprises LLC, 9780692232811, 394pp.
Publication Date: October 26, 2018