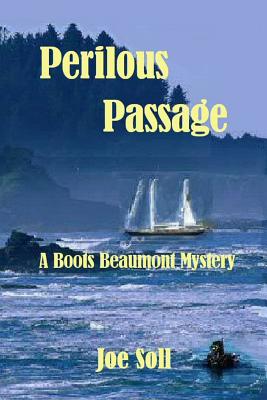 Perilous Passage (Paperback)
A Boots Beaumont Mystery
Joe Soll, 9780692240212, 218pp.
Publication Date: September 26, 2014
* Individual store prices may vary.
Description
Five raptor lovers meet on Facebook and decide to go on an adventure. They travel to the Caribbean and become modern day pirates. They board sailboats in the middle of the night, killing the occupants and then selling the boats. Boots Beaumont, a retired private investigator leads a life many would envy. He lives aboard a boat on a beautiful Caribbean island where he writes successful mysteries, but struggles with his personal relationships. His ex-girlfriend tells him her niece went on her honeymoon and is missing.He, his current girlfriend and his best friend, a psychologist travel to St. Thomas to try and find the missing niece. He calls an FBI agent to assist him as they discover that to travel on a sailboat in the Caribbean is a perilous passage indeed.Perilous Passage is a fast moving tale of ruthless killers preying on innocent vacationers in a tropical paradise. Boots Beaumont and Frank "Red" Barron reunite to investigate and put a stop to the merciless killings.
About the Author
Perilous Passage is Joe's third Boots Beaumont mystery. His first mystery, Evil Exchange, is a fast paced thriller about kidnapping and adoption. His second, Fatal Flight is about espionage and human trafficking. joe Joe Soll, L.C.S.W., author of Adoption Healing...a path to recovery is a psycho- therapist in private practice and an adopted person who was sold on the black market. Adoption Healing ranks in the top 5% of book sales on Amazon.com. He is also the author of Adoption Healing Supplement and Adoption Healing Articles, etc. He is co-author of Adoption Healing... the path to recovery for mothers who lost children to adoption with Karen Wilson Buterbaugh. He is the director and founder of Adoption Healing, Inc., a non-profit organization that helps reunite and give support to those separated by adoption. Joe has appeared on radio and television more than 300 times, and has given more than 130 lectures on adoption all over the world. Joe lives and works in Congers, NY.