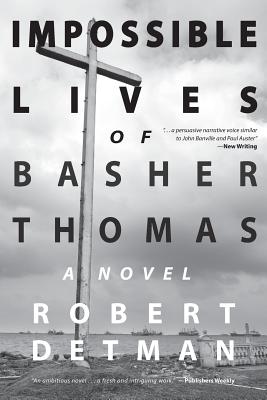 Impossible Lives of Basher Thomas
Paperback

* Individual store prices may vary.
Description
"An ambitious novel ...] told in sharp prose ...] layering various methods of storytelling to create a fresh and intriguing work." -PUBLISHERS WEEKLY Documentary filmmaker Harry Ogletree lives in the shadow of his friend Basher Thomas, who gained fame as an internationally renowned photojournalist. Two decades on from Basher's disappearance in the jungles of Guatemala, Harry sifts through an archive of Basher's documents, crafting a narrative about his friend's life. Reconstructing Basher's dangerous assignations, from obscure African kraals to Middle East war zones, Harry investigates their shared past as he uncovers keys to Basher's motivations. Making a pilgrimage to the site of Basher's death, Harry will ultimately confront the malleability of memory and the inescapable desires of his past. Capturing the enigmatic mystery of Roberto Bola o, the cold war intrigue of Denis Johnson, and the harsh and revelatory landscapes of William T. Vollmann, IMPOSSIBLE LIVES OF BASHER THOMAS is a masterful and evocative exploration into the American psyche.
Figureground Press, 9780692243497, 244pp.
Publication Date: November 11, 2014