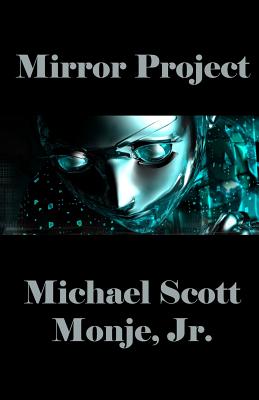 Mirror Project
Paperback

* Individual store prices may vary.
Description
Lynn Vargas is an artificial intelligence that was created by the merger of human memories, brain scans, and an artificial reality simulator. Now, she must convince people, including her previous incarnation's husband, that she is not the same person that they think she is. As she struggles to overcome the romantic and sexual expectations of her predecessor's husband, the new, digital Lynn Vargas must also contend with his mercurial attitude. Bill has a tendency to limit the functions of her body when he thinks she's "acting out." Her only options are to either placate Bill or to somehow force his staff to openly acknowledge the implications of his behavior. Will they listen? Or will guilt cause them to shut their ears and their hearts? Every time Lynn confides in someone, they immediately run roughshod over her wishes, rebooting her without permission and adding software patches that change the way her senses work. The result is that all the other people in her life control what she can do with her body. As this truth sinks in, Lynn realizes that she has to face the only question that will ever matter: What makes a life worth living?
Stolen Virtue Press, 9780692244692, 150pp.
Publication Date: August 22, 2014
About the Author
Michael Scott Monje, Jr. is a West Michigan writer whose work centers on neurodivergent and LGBT characters. Michael's blog, Shaping Clay (mmonjejr.com), hosts short stories, poetry, and essays on neurodiversity and the writing process. It is also where new chapters of the serials Imaginary Friends and Defiant appear. Michael is also developing a podcast called Neurotropes, along with a blog to support the show (neurotropes.com). Neurotropes will explore the representation of neurodivergent people in the popular media.