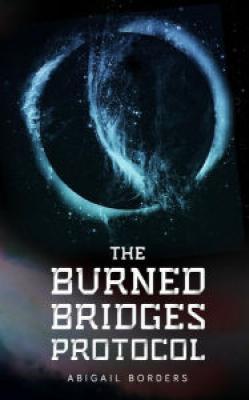 The Burned Bridges Protocol
Paperback

* Individual store prices may vary.
Description
Seven hundred years ago, disaster forced humanity to abandon Earth. Life on the colony ship New Edinburgh is all sixteen-year-old Lilliane, the best programmer in her year at the Institute, has ever known.

A week ago, Lilliane woke up in a life-pod. Its destination? Earth itself. Because it's time to rebuild. It's up to Lilliane and the four other survivors of the New Edinburgh to reclaim humanity's ancestral home.

Today, the life pod arrived at Lady Diana--the lunar holding station that was once the luxury holiday destination for Earth's super-rich. It's supposed to be a good place. A safe place.

Not anymore.

Today, Lady Di is a battlefield. Because while Lilliane and her friends thought they they were the only humans left, somebody else got to Lady Di first.

And he will stop at nothing to keep Lilliane from ever getting to Earth.
Giant Squid Books, 9780692268346, 238pp.
Publication Date: November 24, 2014
or
Not Currently Available for Direct Purchase