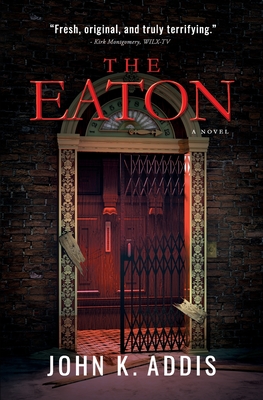 The Eaton (Paperback)
Ae Press, 9780692272732, 420pp.
Publication Date: September 25, 2015
About the Author
John K. Addis is an award-winning designer and marketing professional in Lansing, Michigan. When not advertising the products and causes of his clients, Addis enjoys expressing himself creatively in as many ways as possible. In the past two decades, Addis has composed a variety of works for small music ensembles, drawn a daily comic strip for The State News (Studentangle), written & directed a microbudget feature-length film (The Bells of Beaumont Tower), and has seen his photography displayed at local galleries. He is presently the CEO & Creative Director of AE: Adventures in New Media, continues to perform keys and vocals in a Williamston-based cover band (The Black Barn Band) and has recently started writing his second novel, The Paper. Addis lives in Lansing's historic Westside Neighborhood with his brilliant wife Leah, creative daughter Sophia, and adorable toddler Julian.
Advertisement