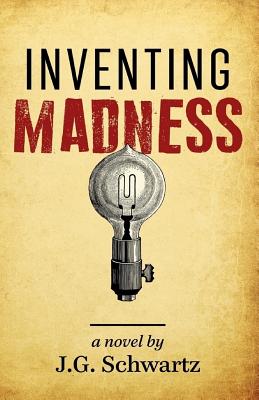 Inventing Madness (Paperback)
Schwartz Publishing, 9780692279366, 370pp.
Publication Date: August 29, 2014
* Individual store prices may vary.
Description
Inventing Madness is a fictional account of Thomas Edison's rise to fame and fortune through the use of murder and magic. It intertwines actual dates and events that occurred during Edison's life. The story begins when Edison is 84 years old, in 1931, and is told in a series of seven interviews conducted by a science reporter from The New York Times. Although the public was made to believe Thomas Edison and Nikola Tesla were bitter enemies, Inventing Madness unveils their true friendship and reveals the amazing invention that was created based on their collaboration. Inventing Madness is the story of one of the most famous men in history. It is full of cruel deaths, seances, poisonings, blackmail and trickery. The book is a thought-provoking fictional account of Thomas Edison's life - The Thomas Edison we never knew.
About the Author
Joyce G. Schwartz graduated from the University of Texas at Austin with a Master of Arts degree then attended The University of Texas Health Science Center at San Antonio where she obtained her medical degree. She is currently working as a pathologist and lives with her husband, Alan, in San Antonio.