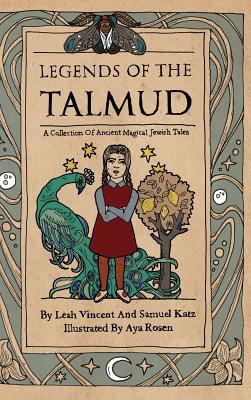 Legends of the Talmud (Hardcover)
A Collection of Magical Ancient Jewish Tales
1975, 9780692282809, 98pp.
Publication Date: December 1, 2014
* Individual store prices may vary.
Description
Legends of the Talmud will introduce readers aged 6+ to one of the oldest and most influential texts of Judaism: the Talmud. Although often viewed as a collection of religious laws, the Talmud is also a cultural legacy filled with foundational Jewish ideas and magical tales. The five stories curated in Legends of the Talmud are presented without doctrinal overlay. They are recounted exactly as they are in the original text: cultural treasures that depict earthy and frank experiences of love, suffering, hope and persistence that all humans grapple with as we move through life. Written by Leah Vincent and Samuel Katz and illustrated by Aya Rosen, this revolutionary book will introduce children of all backgrounds to the Talmud and allow Jewish legends to proudly take their place in the global library of ancient magical stories.