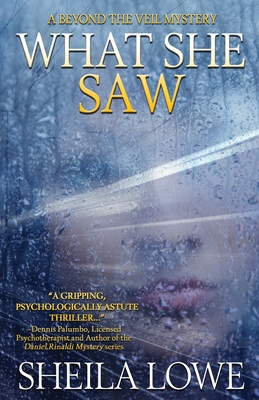 What She Saw (Paperback)
Suspense Publishing, 9780692283462, 296pp.
Publication Date: September 30, 2014
Other Editions of This Title:
Paperback (9/1/2013)
* Individual store prices may vary.
Description
Imagine waking up on a train and having no recollection of how you got there. The more you think, the more you realize that you don't have any idea who you are...no name, no memories, no life. This is the situation you're drawn into in "What She Saw." A woman...no name, no memory, no life...only fear.By chance or fate, she runs into someone who knows her and gives her a ride home. At her home she finds two IDs, two sets of keys, one face...hers, but two separate lives.
About the Author
Like Claudia Rose, Sheila Lowe is a court-qualified handwriting expert who testifies in forensic cases. She has more than thirty years experience in the field of handwriting analysis and holds a Bachelor of Science degree in Psychology. The author of "Handwriting of the Famous & Infamous," and "The Complete Idiot's Guide to Handwriting Analysis," her analyses of celebrity handwritings have appeared in Time, Teen People, and Mademoiselle. Her articles on Personality Profiling and Handwriting Analysis for the Attorney have been published in several bar association magazines. Sheila's clientele includes a wide spectrum of corporate clients, mental health professionals, attorneys, private investigators and staffing agencies, among others. Her award-winning Handwriting Analyzer software is used around the world and her profiles help uncover important information in background checks and pre-employment screening. She enjoys analyzing handwriting for individuals, too, helping them understand themselves and others better. For more information on Sheila, please visit her personal website www.sheilalowe.com.