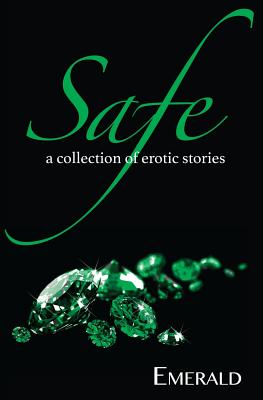 Safe
A Collection of Erotic Stories
Paperback

* Individual store prices may vary.
Description
In this collection of ten erotic stories, attraction, heat, and connection serve as catalysts to take characters to places of climax, revelation, transformation, and abiding - sometimes all at once. From hypnotizing dreams to life-changing tragedies to moving on after the end of a relationship, Safe explores the power of sexuality in its myriad forms and manifestations."To Make It That Way" shows older woman Cole taking young Zack on a seductive and wild ride, exposing him not only to a considerable sexual education but to more subtle life lessons as well. "Power Over Power" channels the intense energy of a martial arts session, while "Hers to Keep" offers Leslie a surprising lesson in so-called "casual" sex.Polyamory, masturbation, and BDSM all make appearances in Safe, as do scorching vanilla sex and budding romance. These stories reveal how eros has the power to bring us back to ourselves, propelling us ever deeper into the journeys of sex and life.
1001 Nights Press, 9780692307045, 148pp.
Publication Date: October 14, 2014