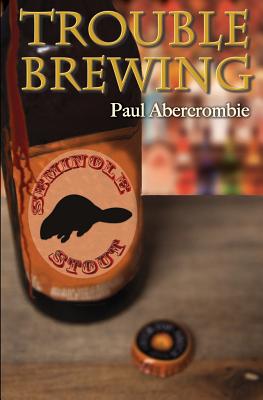 Trouble Brewing (Paperback)
Dark Alley Press, 9780692309582, 200pp.
Publication Date: October 14, 2014
* Individual store prices may vary.
Description
With the help of his buddy, John, Preston scores a gig at the same struggling Tampa microbrewery where John and wunderkind brewer Waldie work. Preston soon replaces Waldie as brewmaster and devises a secret scheme to use the job to pry loose $5 million of his father's inheritance. His plan appears to hit a snag when, early one morning, Preston discovers a brewery security guard accidentally ground into hamburger by the milling machine. However, Preston's not going to let this mishap derail things. He calls the one person he knows will help: good, old, dependable, easy-to-guilt, John, who reluctantly caves to Preston's cover up. Things go fine until cheapskate brewery owner Harry enters the polluted batch of beer in a tasting contest...and it wins Now Preston must devise a way to keep up the winning streak and get his money amid the scrutiny of more mysterious disappearances.