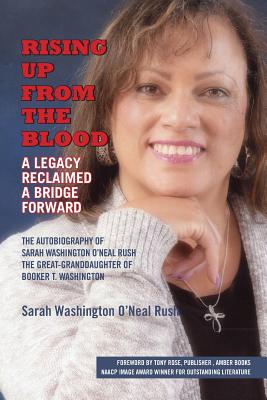 Rising Up from the Blood (Paperback)
A Legacy Reclaimed- A Bridge Forward: The Autobiography of Sarah Washington O'Neal Rush, the Great-Granddaughter of Bo
Solid Rock Book Publishing, 9780692312742, 278pp.
Publication Date: November 24, 2014
* Individual store prices may vary.
Description
Rising up from the Blood: A Legacy Reclaimed - The Autobiography of Sarah Washington O'Neal Rush, The Great-Granddaughter of Booker T. Washington is the honest true story of an unassuming child who would learn to take poverty for granted. For years, the quietness of her lineage hindered Sarah's potential. For Sarah, there had been no hint that she had aristocratic, blue blood flowing through her veins. This is Sarah Washington O'Neal Rush's remarkable true story...of her awakening.