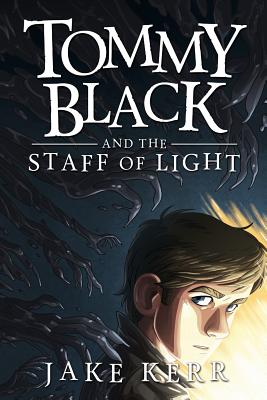 Tommy Black and the Staff of Light
Paperback

* Individual store prices may vary.
Description
For fourteen-year-old Tommy Black, nothing is worse than being raised by an overprotective grandfather in the city that never sleeps. That is until his grandfather is captured by magical creatures and Tommy has to save him with his family's magical staff. That wouldn't be so bad, but the only magic he can do with the staff is weak--making light. What the heck can you do with light? Tommy finds out as he fights golems, shadow creatures, and djinn in a journey that features a magical river, an enchanted train, and an illusionary fortress. But the worst part of all? Tommy has to save his grandfather with the help of Naomi, a girl whose talent with magic is only rivaled by her ability to hurl insults. Set in the 1930s and a world where magic is dying in the face of technology, Tommy confronts difficult questions throughout his journey. How should he handle a magical legacy built on lies? Why are the girls that you like the most always the ones that drive you crazy? Are allies with their own agenda really allies? Should he let magic fade away or should he help preserve it? Why does no one take Naomi seriously? What about enslaved magical creatures and the theft of ancient Persian artifacts? And, in the end, when you are the only one who can save everyone and all you can do is manipulate light, is that enough?
Currents & Tangents Press, 9780692316665, 400pp.
Publication Date: October 22, 2014