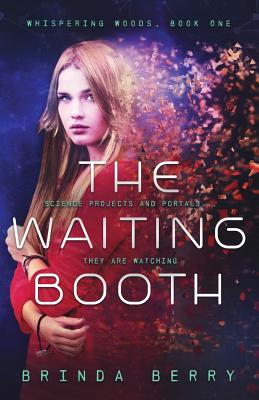 The Waiting Booth (Paperback)
Sweet Biscuit Publishing LLC, 9780692316979, 226pp.
Publication Date: November 2, 2014
* Individual store prices may vary.
Description
A missing boy, government agents, an interdimensional portal... Mia has one goal for her senior year at Whispering Woods High-find her missing older brother. But when her science project reveals a portal into another dimension, she learns that travelers are moving in and out of her woods in the most alarming way and government agents Regulus and Arizona are policing their immigration. Mia's drawn to the mysterious, aloof Regulus, but it's no time for a crush. She needs to find out what they know about her brother, while the agents fight to save the world from viral contamination. But when Regulus reveals that he knows Mia's secrets, she begins to wonder if there's more going on than she thought...and if she was wrong to trust him...
About the Author
Brinda Berry lives in the southern US with her family and two spunky cairn terriers. S She's terribly fond of chocolate, coffee, and books that take her away from reality. She doesn't mind being called a geek or "crazy dog lady." When she's not working the day job or writing a novel, she's guilty of surfing the internet for no good reason. Find her at www.brindaberry.com.