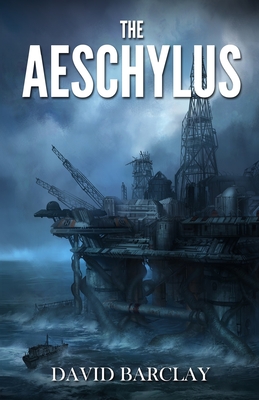 The Aeschylus (Paperback)
9 Swords, 9780692317198, 404pp.
Publication Date: December 16, 2014
* Individual store prices may vary.
Description
Two hundred and fifty oil workers mysteriously vanish from the offshore Aeschylus drilling platform without a trace. Production stops. Communications cease. The Valley Oil Corporation finds itself on the brink of disaster and prepares to send an investigative team deep into the south Atlantic.Kate McCreedy, daughter of the late U.S. Vice President, is whisked into a secret board meeting shortly after inheriting a windfall of Valley Oil stock. Her father not only leaves her his fortune, however, but an envelope containing covert satellite images of The Aeschylus. Believing the images are linked to the developing crisis, she volunteers to join the team.Upon arrival, they discover the platform is overgrown with a massive, tentacle-like fungus, and the missing workers are nowhere to be found. Kate delves deeper into the mystery, discovering a nearby island, an abandoned military base, and a secret dating back some eighty years. It's not long before she must make a choice: assist in a corporate cover-up, or destroy her family legacy with the truth.
About the Author
David Barclay lives in the greater San Francisco Bay Area with his wife Kristen. His short fiction has appeared on Acidic Fiction and in the quarterly horror anthology, Infernal Ink. The Aeschylus is his first novel.