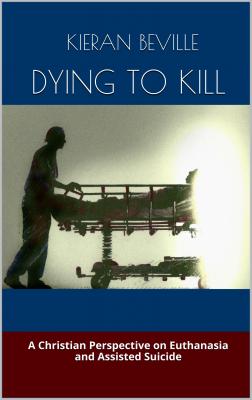 Dying to Kill (Paperback)
A Christian Perspective on Euthanasia and Assisted Suicide
Christian Publishing House, 9780692339190, 422pp.
Publication Date: November 26, 2014
* Individual store prices may vary.
Description
This is a comprehensive study of euthanasia and assisted suicide. It traces the historical debate, examines the legal status of such activity in different countries and explores the political, medical and moral matters surrounding these emotive and controversial subjects in various cultural contexts. The key advocates and pioneers of this agenda-driven movement (such as the late Jack Kevorkian, popularly known as "Dr. Death" and Philip Nitschke, founder of Exit International) are profiled. Not only are the elderly and disabled becoming increasingly vulnerable but children, psychiatric patients, the depressed and those who are simply tired of life are now on a slippery slope into a dystopian nightmare. The spotlight is brought to bear on the Netherlands, in particular, where palliative care and the hospice movement are greatly underdeveloped as a result of legalization. These dubious "services" are now offered as part of "normal" medical care in Holland where it is deemed more cost-effective to be given a lethal injection. The vital role of physicians as healers in society must be preserved and the important but neglected spiritual dimension of death must be explored. Thus a biblical view of human life is presented. Death and bereavement are universal phenomena and people of all faiths and those of none have a legitimate right to comment. However, the historic Christian tradition is struggling to be heard in the clamor for personal autonomy and civil liberties in a multi-cultural society that is becoming increasingly secular. This work provides an ethical framework in which euthanasia and assisted suicide can be evaluated. These issues are on the radar indicating a collision course with Christian values. It is time for Christians to be alert and to present the case that these are not satisfactory solutions to legitimate end-of-life concerns.
About the Author
Pastor Kieran Beville (D.Litt, Ph.D, BA, PGDE) is Pastor of Lee Valley Bible Church (Baptist), Ballincollig, Co. Cork, Ireland and Visiting Professor of Intercultural Studies and Practical Ministry at Tyndale Theological Seminary, Badhoevedorp, Netherlands. He has written several books and numerous articles and he has taught intensive courses in Theology and Biblical Studies on leadership training programs in Eastern Europe, the Middle-East and India. He has spoken at conferences on the themes of "Mission," "Preaching" and "Postmodernism."
Praise For Dying to Kill: A Christian Perspective on Euthanasia and Assisted Suicide…
'Kieran Beville has assembled a huge amount of information on the subject of euthanasia and how it is dealt with around the world. The result is a very sobering account of attempts to legitimate assisted suicide in our society, something which Christians must be prepared to resist. Kieran Beville discusses the issues that this raises sensitively, biblically and uncompromisingly. This book will be of great help to Christian believers who want to understand better what is happening in this area and will assist them in developing a biblical response. '

Robert Strivens , Principal, London Theological Seminary

Dying to Kill is a clearly written, well-researched, cogently argued, shocking wake-up call. It presents the reader with the "Humane Holocaust" that threatens, as Malcolm Muggeridge wrote last century, "to transform a war crime into an act of compassion," via the often well-intended mercy killing/euthanasia lobby, in its various guises and disguises. It reminds us that time is running out (here in the UK). Read, mark, learn, weep and pray. For the issues are, quite literally, a matter of life and death for everyone. May all who value the sanctity of life raise the alarm and act now.
Dr Steve Brady, Principal, Moorlands College, Christchurch, UK.