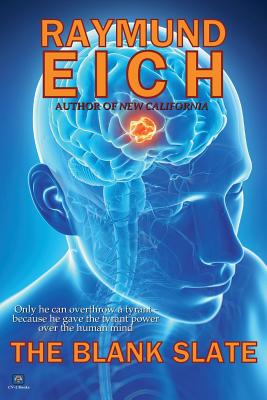 The Blank Slate
Paperback

* Individual store prices may vary.
Description
He must break a tyrant.Because he made the tyrant.
Nuclear terrorism destroyed Washington DC. Extremists with 3d printers turned basements into gun factories.
To restore order out of chaos, the American people turned to presidential candidate Everton. Then they looked away from the secret prisons and domestic military ops Everton authorized as president.
When a member of the resistance contacts Clay Shieffer, brain science entrepreneur, Clay refuses to believe what he hears. But he unearths evidence that leaves no doubt. Everton used one of Clay's inventions to brainwash voters into giving him the presidency.
Clay must reveal the truth. A truth to tip the country from tyranny back to freedom. No matter the wedge his efforts drive between him and his business partner. Between him and his wife.
No matter the soldiers and secret policemen hot on Clay's trail, dedicated to suppressing the truth at all costs.
Thrown out of comfort and into desperate flight, Clay's only chance lies in mysterious new allies... and experimental technology from his brain science lab.
CV-2 Books, 9780692346815, 310pp.
Publication Date: December 14, 2014
About the Author
Raymund Eich files patent applications, earned a Ph.D., won a national quiz bowl championship, writes science fiction, and affirms Robert Heinlein's dictum that specialization is for insects. In a typical day, he may talk with biochemists, chip designers, patent attorneys, epileptologists, and rocket scientists. Hundreds of papers cite his graduate research on the reactions of nitric oxide with heme proteins. His novels include the first two volumes in the Confederated Worlds series, TAKE THE SHILLING and OPERATION IAGO, and evolutionary psychology hard science fiction novel NEW CALIFORNIA. He lives in Houston with his wife, son, and daughter.