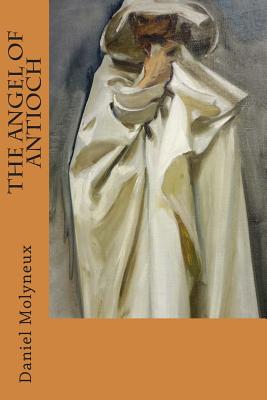 The Angel Of Antioch (Paperback)
Angel of Antioch, 9780692349632, 112pp.
Publication Date: January 10, 2015
* Individual store prices may vary.
Description
"An intriguing tale of faith, persecution and courage." The Angel of Antioch takes place 200-years before Jesus of Nazareth, during the murderous reign of Emperor Antiochus Epiphanes. A stranger appears in Antioch's Great House of Prayer. Speaking words filled with power and wisdom, some believe he is an angel, and others a prophet. But the religious leaders reject his words, considering him a dangerous fool. Soon the Empire's capital is embroiled in conflict over the stranger, some believing him good and others evil. The Angel of Antioch is a parable-like story of faith, persecution and courage that reads like scripture.
About the Author
DANIEL MOLYNEUX has a master's degree from Austin Seminary; a doctorate from Fuller Seminary; and has done post-graduate studies at Concordia Seminary. Molyneux also had a B.A. in Drama from Rocky Mountain College; and studied at London's Royal Academy of Dramatic Art. Daniel is the pastor of Trinity Lutheran Church, in Fairfield, California. Molyneux's first book was, THE ANGEL OF ANTIOCH; his second the companion book, ELIAS PROVERBS. His most recent book is JUDAS SON OF SIMON released for the 2017 Easter season. To learn more, go to: www.angelofa.com