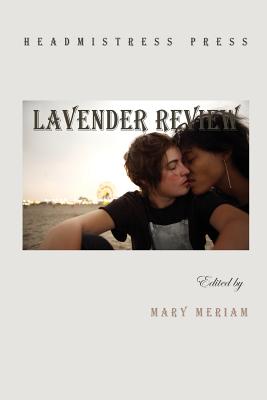 Lavender Review (Paperback)
Poems from the First Five Years
Headmistress Press, 9780692356210, 110pp.
Publication Date: February 14, 2015
* Individual store prices may vary.
Description
Any art from a marginalized group is first dismissed as necessarily trivial or lesser because it doesn't value the same ideals as the mainstream. It is only through iteration and resilience that the markers used to keep us out become the elements for which we are prized. That's why a journal devoted to lesbian poetry and art is vital: it rejects tokenism; it makes visible the common themes between otherwise dissimilar writers and artists; and, most importantly, it shows the range and prowess of those who would otherwise be limited to one feature of their work.
-Eloise Stonborough, on Lavender Review at Ms. Lavender Review, born on Gay Pride Day, 2010, is an international, biannual e-zine dedicated to poetry and art by, about, and for lesbians, including whatever might appeal to a lesbian readership. This is Lavender Review's first foray into print, and represents a selection of poems from the first five years. The 48 contributors to this anthology include renowned and new lesbian poets; translations of Marina Tsvetaeva, Renee Vivien, and Sappho; some poems from the past by Amy Lowell, Charlotte Mew, Sara Teasdale, and others; and a few lesbian-friendly poems by straight and gay poets. ABOUT THE EDITOR
Poet Mary Meriam is the founder of Lavender Review, co-founder of Headmistress Press, editor of Irresistible Sonnets, and author of The Countess of Flatbroke, The Poet's Zodiac, and The Lillian Trilogy (Word Hot, Conjuring My Leafy Muse, and Girlie Calendar). She contributes essays, reviews, and interviews to Ms. Magazine Blog and The Gay & Lesbian Review. ABOUT THE PUBLISHER
Headmistress Press is an independent publisher of books of poetry by lesbians. As a small press, Headmistress is dedicated to honoring lesbian existence, discovering a range of lesbian voices, and promoting lesbian representation in the arts.