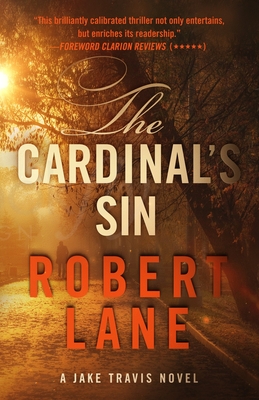 The Cardinal's Sin (Paperback)
Mason Alley Publishing, 9780692356517, 368pp.
Publication Date: July 10, 2015
* Individual store prices may vary.
Description
While concluding a European vacation with his girlfriend, Kathleen, Jake Travis is given an assignment. Kill an international assassin who targets the loved ones of Special Ops personnel. The assassin is known to dress as a cardinal and take contemplative strolls in Kensington Gardens. Jake completes his task and he and Kathleen return to Florida where she learns that he "clipped the wrong bird." Jake had murdered a popular and progressive cardinal. Jake must now track down a woman who can lead him to the real killer before he strikes again. Kathleen recoils from their relationship upon Jake's confession of his fateful act, leaving him to agonize whether or not he's lost her for good. Meanwhile, Jake is obsessed with his stuggle to answer the central question he desperately needs to resolve; why did the cardinal use Jake to end his life? "A cinematic tale...the prose is confident and clear, and the pacing smooth and compelling...another entertaining mystery from Lane--possibly his best yet." Kirkus Reviews.
About the Author
"The Cardinals' Sin" is Robert Lane's third standalone Jake Travis novel. His first novel, "The Second Letter" was the Gold Medal winner of the Independent Book Publisher's Association 2015 Benjamin Franklin award for Best New Voice: Fiction. Lane resides on the west coast of Florida. Learn more at Robertlanebooks.com