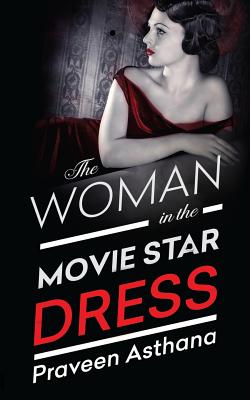 The Woman in the Movie Star Dress (Paperback)
Doublewood Press, 9780692367445, 302pp.
Publication Date: January 22, 2015
* Individual store prices may vary.
Description
What if the clothes you wore carried ghostly fragments of your soul, and somehow those fragments got transferred to one who wore those clothes next? A young woman comes to Hollywood to escape her past. She finds work in a vintage clothing store that sells clothes used in the movies. One day she discovers a way to transfer human character through these vintage clothes, and she uses this ability to transform from a lonely, insecure young woman to a glamorous heartbreaker. But she also discovers that with the good comes the bad--character flaws too are transferred. And she wonders, what if one of the vintage clothes she has sold to some unsuspecting customer had been previously worn by a deeply troubled soul? One day her fears become crystallized-intrigued by a man who comes asking about a beautiful scarlet dress she has recently sold, she looks into its history and discovers a secret that terrifies her. So begins a quest to find the scarlet dress complicated by a budding romance. But the threads of her past intervene like trip wires. Emotions run high, and in the background the quickening drumbeat of the race to find the scarlet dress, potent as a loose, loaded weapon.
About the Author
Praveen Asthana is an award winning author who writes both fiction and non-fiction.