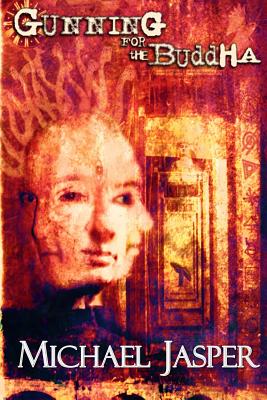 Gunning for the Buddha
Paperback

* Individual store prices may vary.
Description
If you meet the Buddha on the road, kill him. A young woman struggling with drug addiction catches aliens on her digital camera. A man with elemental powers struggles with morality and carrying out the orders of his bosses. The dead leave their graves and take up... surfing? Gunning for the Buddha collects fifteen stories that range from near-future science fiction to historical dark fantasy and contemporary horror, touching on a range of genres in the process. These wide-ranging stories were previously published in magazines such as Asimov's, Strange Horizons, The Best of All Flesh, and Writers of the Future. Enjoy the voyages, and watch out for false Buddhas on the road "Don't be looking for bold starship captains or warrior maidens wielding magic swords in Gunning for the Buddha. Michael Jasper serves up something refreshingly different: a heady brew of ordinary folks making tough decisions at the far edges of reality. Spend some time with these stories and you're bound to bump into people you know who find themselves in places you've only dreamed about." - Hugo-winning author James Patrick Kelly "Mike Jasper brings the common touch to the most uncommon situations. Welcome to his world." - Nebula-winning author John Kessel.
Unwrecked Press, 9780692373835, 254pp.
Publication Date: December 21, 2013
About the Author
Michael Jasper loves to explore the places where the normal meets the strange. In pursuit of this fascination, he has written and published ten novels, over sixty short stories, and a digital comic with artist Niki Smith. In the past he attempted bartending, teaching junior high, painting houses, being a secret shopper, working construction, and many more jobs; he prefers fiction writing. For his day job, he works as a technical writer. He lives with his family in North Carolina, and his website is michaeljasper.net.