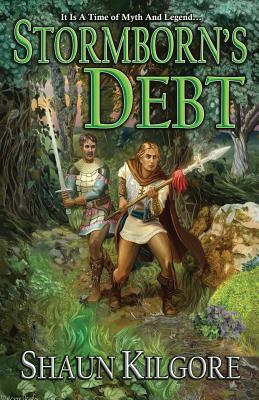 Stormborn's Debt
Paperback

* Individual store prices may vary.
Description
Brandin Stormborn, the son of a god, a living legend and hero of the realms, returns to the kingdom of Belandria by sea. Years ago, the demigod lived among the knigdom's people, using a different name to hide his true identity. While serving as a merchant's guard, Stormborn, known then as Brandell Shay, incited a revolt, the infamous Casteny Revolt.His youthful zeal cost hundreds of people their lives. He fled as a criminal carrying his guilt with him. Now, Stormborn returns to face justice and pay back the debt. But, a chance encounter with a young woman named Natya draws him into a battle with a vicious creature named Oracandus who's been terrorizing the city of Ravenhold.
Founders House Publishing LLC, 9780692384220, 190pp.
Publication Date: February 14, 2015