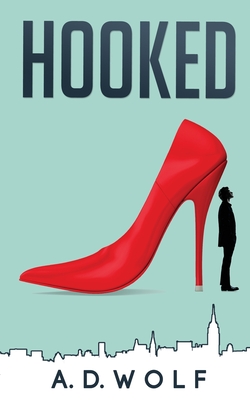 Hooked (Paperback)
Morning Star Publishing, 9780692386613, 240pp.
Publication Date: February 10, 2015
Other Editions of This Title:
Paperback (2/10/2015)
* Individual store prices may vary.
Description
Desperate to find a soulmate in New York City, Shawn goes on one awkward date after another until he encounters the alluring Violet. He starts dating her, but his autism prevents him from understanding she's actually a prostitute. Drawn in by his kindness, Violet appreciates Shawn's quirky nature but conceals what she does after dark.
This comedic tale of two misfits takes a dramatic turn when they are forced to make life altering choices. Their only hope for a future is to discover the courage that comes from loving someone deeply.
PRAISE FOR HOOKED:
"Wolf, an award-winning filmmaker, has adapted this first novel from his own original screenplay, and its cinematic potential clearly shows. The high-concept narrative is entertaining, well-paced, and highly visual ... It's a charming, humorous, and hopeful tale. A quirky, touching love story that offers insights into autism, religion, and personal tragedy." - Kirkus Reviews
"A wonderfully well-written, funny, romantic love story. Unique and inspirational. Hooked is not your average romance. Rarely do I find myself so captivated by a book that I cannot put it down for nearly two hours. Pick up this book and get lost in the beauty of their relationship. My only complaint would be that the story had an ending, as all stories do, and I did so want to keep reading on. Most highly recommended. Hooked is simply remarkable." - Readers' Favorite
"By turning conventions of contemporary romance on its stilettos and swapping out the typical sassy, fashion-obsessed female protagonist for an autistic male who reads jokes from index cards, Wolf puts a fresh spin on the genre. Adapted from his award-winning screenplay, Hooked shows signs of its origins with snappy dialogue and humorous, well-staged scenes ... A sweet and entertaining romantic comedy, Hooked touches on autism and the power of faith. It will appeal to any reader who enjoys a blend of quirky characters, humor and drama." - Blue Ink Review
"Heartfelt, out-of-the-ordinary romance. This warm, witty story does not shy away from serious themes like exploitation, redemption, and true love. Hooked explores heavy issues with a light touch. It's easy to see this being adapted into an enjoyable movie." - Foreword Reviews