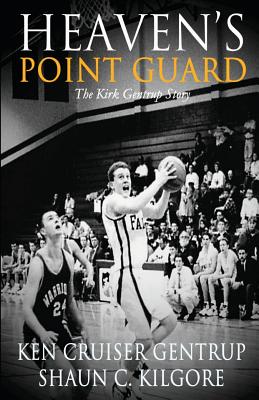 Heaven's Point Guard
The Kirk Gentrup Story
Paperback

* Individual store prices may vary.
Description
HEAVEN'S POINT GUARD is the story of sixteen-year-old Kirk Gentrup, popular student, star basketball player, and all around great athlete, who was tragically struck by lightning while on the baseball field in 1995. Written from the perspective of Ken "Cruiser" Gentrup, Kirk's father, the story includes many accounts, recollections, and messages from those who knew and were impacted by Kirk's example in the sport he loved and in his community. HEAVEN'S POINT GUARD is both a memoir of Ken's attempts to cope with the loss of his son and a testimony to Kirk's enduring legacy in his school and the community.
Founders House Publishing LLC, 9780692391105, 216pp.
Publication Date: February 27, 2015
About the Author
KEN "CRUISER" GENTRUP was born in Lawrenceburg, Indiana but moved to Cayuga, Indiana as a senior in high school in 1967. He graduated from North Vermillion High School in 1968. He currently lives in Covington, Indiana with his wife Rhonda. Ken coached the 2002 Class A girls state basketball champions at North Vermillion. Even today, Kirk remains Ken's inspiration in everything he does. SHAUN C. KILGORE, also a graduate of North Vermillion, is a novelist and nonfiction writer. He lives in Eastern Illinois with his family.