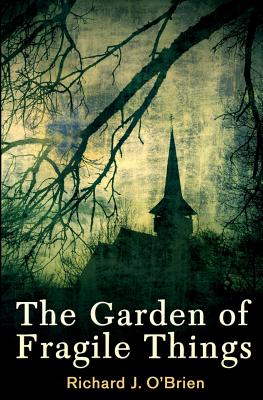 The Garden of Fragile Things (Paperback)
Dark Alley Press, 9780692393222, 236pp.
Publication Date: June 16, 2015
* Individual store prices may vary.
Description
In the late 1970s, Joe Godwin was just twelve years old, living in a working-class neighborhood. Plagued by bullies and a volatile home life, Joe spends his time with his three friends in search of adventure. The discovery of an abandon mansion during a simple camping trip in a state forest sets of a series of consequences in motion between the boys, inhabitants of the mansion, and the others who occupy the garden behind the colossal home. The Garden of Fragile Things is a literary dark tale that chronicles four boys' coming of age against paranormal forces that operate between two worlds. "From the first paragraphs, The Garden of Fragile Things holds you in its charm. Anyone who is young, anyone who can or wants to remember the mystery, enchantment, and fragility of youth will enjoy the rich mystery of O'Brien's Garden of Fragile Things. You won't want to put it down - and you probably won't either until there are no more pages to turn." - Thomas E. Kennedy, author of In the Company of Angels, Falling Sideways, and Kerrigan in Copenhagen (A New York Times Notable Book)
About the Author
Richard J. O'Brien was born in Camden, N.J. He served in the army, attended Rutgers University, and worked a variety of jobs before attending graduate school. In 2012, he received his MFA in Creative Writing from Fairleigh Dickinson University. Currently, the author lives in Pennsylvania and teaches English composition at Mercer County Community College, Rowan College at Gloucester County, and others. Visit him at www.obrienwriter.com.