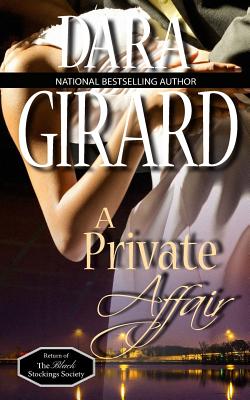 A Private Affair (Paperback)
Ilori Press Books LLC, 9780692397107, 262pp.
Publication Date: March 13, 2015
* Individual store prices may vary.
Description
Keeping secrets...Carissa York wants to get her life out of a rut, so an invitation to the Black Stockings Society comes just in time. But when she wears a pair of sexy stockings to a bachelorette auction, she is in for a surprise when the new boss she can't stand wins a bid and buys her for the weekend.Kenric Riverton wants a chance to change Carissa's mind about him. However, Carissa turns out to be more challenging than he thought. Soon he has a new goal-convince Carissa to turn a weekend into something more lasting.