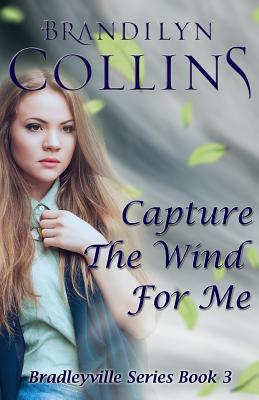 Capture The Wind For Me (Bradleyville #3) (Paperback)
Challow Press, 9780692400265, 396pp.
Publication Date: March 3, 2015
Other Editions of This Title:
Paperback (3/9/2003)
* Individual store prices may vary.
Description
Bradleyville Series Book 3 ---------- One thing I have learned. The bonfires of change start with the merest spark. Sometimes we see that flicker. Sometimes we blink in surprise at the flame only after it has marched hot legs upward to fully ignite. Either way, flicker or flame, we'd better do some serious praying. When God's on the move in our lives, He tends to burn up things we'd just as soon keep. ---------- After her mama's death, sixteen-year-old Jackie Delham is left to run the household for her daddy and two younger siblings. When Katherine King breezes into town and tries to steal her daddy's heart, Jackie know she must put a stop to it. Katherine can't be trusted. Besides, one romance in the family is enough, and Jackie is about to fall headlong into her own. As love whirls through both generations, the Delhams are buffeted by hope, elation, and loss. Jackie is devastated to learn of old secrets in her parents' relationship. Will those past mistakes cost Jackie her own love? And how will her family ever survive if Katherine jilts her daddy and leaves them in mourning once more?
About the Author
Brandilyn Collins is a best-selling novelist known for her trademark Seatbelt Suspense(R)--fast-paced, character-driven suspense with myriad twists and an interwoven thread of faith. She also writes insightful contemporary novels, often laced with humor. Brandilyn's awards for her novels include the ACFW Carol Award (three times), Inspirational Readers' Choice, the Inspy, Christian Retailer's Best Award (twice), and Romantic Times Reviewers' Choice.