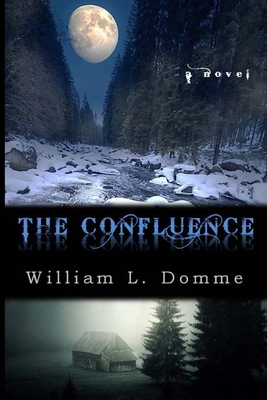 The Confluence
Paperback

* Individual store prices may vary.
Description
Chapter 1 of The Confluence was the Frontier Tales Magazine Readers' Choice award for May 2016. A confluence being where two or more things merge into one such as rivers or a coming together of people or events so it is in this novel, The Confluence, that a Colorado silver mine owner and his penniless neighbor find themselves at odds with moonshiners bloodthirsty for revenge pushing the unlikely pair to team up in an extraordinary manner.Find out what happens when worlds converge between the law and the lawless, the material and spirit worlds, and a man and his past. Find out if Red Eagle's admonition is more premonition that, "Every animal has enough brain to tan its own hide."Moonshine whisky and murder done in the name of pride and revenge fuel this tale of what a man might be driven to in times of grief and hopelessness. In the last quarter of the 19th century, Godwin Merritt discovers the entrance to his Colorado silver mine is legally on his neighbor's property. Without tipping his hand to his neighbor, Danforth, he sets out to purchase the land to secure his rights. Schemers in the boomtown below the mine team up with Godwin's old rivals, The Black Rock Runners, to snatch the land away and with it all the silver it puts out. Godwin's neighbor finds himself on the wrong end of the sheriff's gun. His neighbor haunts Godwin throughout his battle with the old rivals, at times aiding him and others driving him mad. Danforth steadily guides Godwin toward his ultimate goal, freeing himself of the blood feud with The Black Rock Runners and securing his mine property. Early on, The Black Rock Runners dispatch gunmen to Merritt's ranch and after bloody confrontations in Colorado, Godwin gathers what remains of his family and heads back to Michigan to confront his old rivals. A battle on the confluence where Godwin brutally kills his enemies leaves him hollow and wondering if he will ever be whole again. Godwin Merritt wants to do something he can't...stop killing Mattocks. Decades later, Godwin, ravaged by battles and illness, finds himself with one more demon to slay...on his own doorstep.
William L. Domme, 9780692403532, 252pp.
Publication Date: March 7, 2015
About the Author
William L. Domme writes in Topeka, Kansas. His novel THE CONFLUENCE was released March 3, 2015. His work has appeared in Frontier Tales Magazine, Seveneightfive, and the now defunct Subterranean Quarterly. Two collections of short stories, Eight and The Rejected Works Vol. I, are available in paperback and eBook formats. He writes literary fiction with a blend of gothic horror, speculative, western, and science fiction elements.