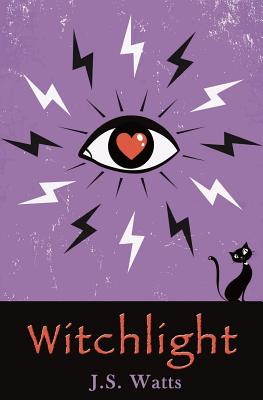 Witchlight
Paperback

* Individual store prices may vary.
Description
"Harry Potter for the grown-up crowd."Holly has been mortal all her life. Now at thirty-eight, her fairy godfather arrives to tell her she's a witch, and suddenly she's having to come to terms with the uncertainties of an alarmingly magic-fueled world. Magic is not like it is in the books and films, and Holly starts to doubt whether her fairy godfather, Partridge Mayflower, is the fey, avuncular charmer he appears.As a new romance blooms, appearances become magically deceptive, and Holly can't afford to trust those closest to her, including herself. Accidents start to happen, people die, Old Magic is on the hunt, but in the age-old game of cat and mouse, just who is the feline and who is the rodent?An unusual take on the fantasy chick lit genre, Witchlight is no ordinary paranormal romance, and Holly is no ordinary witch. J.S. Watt proves that wonder, magic ― and love ― wait around the corner at every stage in life. And just when we think we have it all figured out, fate sets us on another unexpected adventure and has us fighting to protect our own."Holly girl, you are all too human, I can assure you. Prickly and awkward and human, because that's what witches are ― human, that is. Not necessarily the prickly and annoying bit. That's just you."Witchlight is a Paranormal Women's Fiction novel. If you love strong female magic users, dry humor, and a dash of romance, you'll love Holly Jepps and Witchlight, the first book in the Witchlight series. "I was a fan of Holly from the first page." - GoodReads Reviewer"Witchlight is an enchanting read that will tickle the reader with its humor and adventure." Darcie Cameron, The San Francisco Book Review.
Vagabondage Press, 9780692406908, 218pp.
Publication Date: May 11, 2015