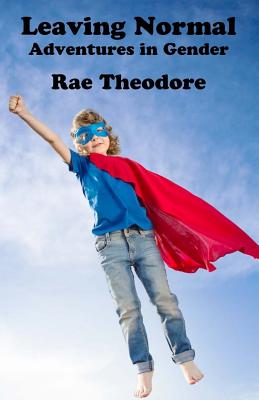 Leaving Normal (Paperback)
Adventures in Gender
Weasel Press, 9780692418918, 112pp.
Publication Date: May 15, 2015
* Individual store prices may vary.
About the Author
Rae Theodore lives in Royersford, Pa., with her wife, children and, in stereotypical fashion, her cats. By day, she works as a staff writer for one of the world's largest communications firms. By night, she writes about living in that middle place where boy and girl collide. Her favorite day of the week is Tuesday because that's when her writers' group meets. Other favorites include: Wonder Woman, the Philadelphia Phillies, quirky comedies, sneakers and the word "juxtaposition." Some say she makes the world's best banana cake. You can read about her adventures in gender nonconformity at middleagebutch.wordpress.com. She has been recognized by the blogging site for a story she wrote about a soggy fish sandwich and another about a mystical message from a plumber.
or
Not Currently Available for Direct Purchase