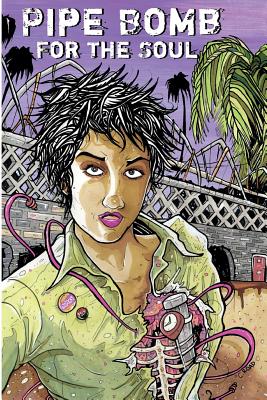 Pipe Bomb for the Soul (Paperback)
Alice Bag, 9780692433195, 116pp.
Publication Date: May 1, 2015
About the Author
Alice Bag was the lead singer of the Bags, a 1977 punk band that was at the forefront of the early west coast punk scene. Her performances were documented in the film The Decline of Western Civilization. Alice has been involved in numerous musical projects, most of which have included other female musicians and artists. In 2011, Alice penned her first book, Violence Girl, From East LA Rage to Hollywood Stage - A Chicana Punk Story. Violence Girl chronicles the story of Alice's upbringing in East L.A. and her eventual migration to Hollywood to help usher in the first punk wave. Her follow up book, Pipe Bomb for the Soul was published in 2015 and documents Alice's eye-opening trip to Nicaragua at the height of the U.S. funded Contra war against the Sandinista government. Alice is a blogger, turned author and a former bilingual elementary school teacher. She is an outspoken activist and feminist. Her hobbies include painting, baking and causing trouble.
Advertisement