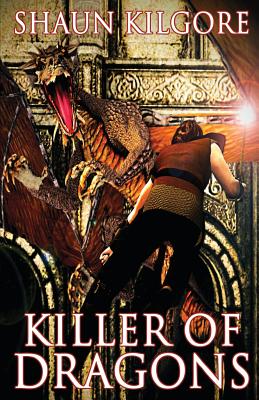 Killer of Dragons
Paperback

* Individual store prices may vary.
Description
Aryon Grayse was a dreamer, always thinking of faraway places and adventures. While wandering a lonely stretch of beach, he sees something gleaming from the top of a mount of black stone. A silver rod aglow with a mystical light draws him in. He touches it and all goes dark. When he awakens, he finds the mountain has vanished. Aryon rushes home, but is too late. His home is destroyed and his family dead. Coming to believe that his strange encounter on the beach was the cause, Ayron leaves to find the silver rod. He meets a nobleman named Tyrus Baranathes who tells him that he has released a creature of legend, the Drakanspawn or dragon, from its long slumber. Only Aryon can defeat the beast. To do that, he must become a Killer of Dragons.
Founders House Publishing LLC, 9780692456545, 162pp.
Publication Date: August 14, 2015