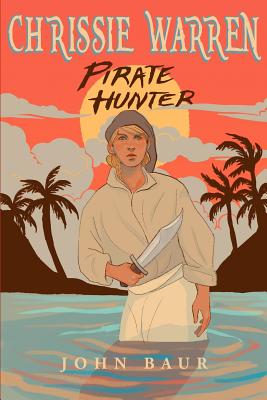 Chrissie Warren
Pirate Hunter
Paperback

* Individual store prices may vary.
Description
"Chrissie Warren: Pirate Hunter" is the story of a 13-year-old girl in colonial Virginia whose father is captured by pirates, so she disguises herself as a boy to travel to the Caribbean to find and rescue him. With the help crewmates Jack Farmer, Charlie Stickle, and the ancient fisherman Nathan, she survives pirate attacks at sea and back alley fights in seaside ports to track the pirates to their lair. On the way, she discovers - herself. Finally, she confronts the pirate captain - Davy Leech - for a final showdown on a cliff overlooking the Caribbean, and only one of them can survive.
Baurlife, 9780692459041, 268pp.
Publication Date: September 2, 2015
About the Author
John Baur was a fairly normal guy - a family man and a reporter/editor for newspapers and magazines. Then, in 1995, he and his friend, Mark Summers, invented International Talk Like a Pirate Day and their lives took a whole different turn. They became well-known figures in the pirate community, wrote several books of pirate-based humor, performed on stages from Philadelphia to Los Angeles, New Orleans to Seattle, and have been featured on television, radio and newspapers all around the world. John, his wife Tori and their kids moved to the the Caribbean, where they lived four years while he wrote the first draft of what became this book. They now live in New Orleans, but when son Max graduates from high school, who knows where John and wife Tori are likely to get off to.