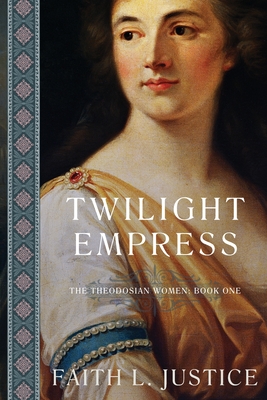 Twilight Empress (Paperback)
Raggedy Moon Books, 9780692460511, 394pp.
Publication Date: May 8, 2017
About the Author
FAITH L. JUSTICE is a science geek and history junkie, which is reflected in her writing. Her short stories and poems have appeared in such publications as "The Copperfield Review," "Beyond Science Fiction and Fantasy," and the "Circles in the Hair" anthology. Faith has published in such venues as "Salon.com," "Writer's Digest," "The Writer," and "Bygone Days." She's an Associate Editor for "Space & Time Magazine," a frequent contributor to "Strange Horizons," and co-founded a writer's workshop more years ago than she cares to admit. To contact Faith, read her essays and interviews, or get a sneak preview of her historical novels, visit her website at faithljustice.com.
Advertisement