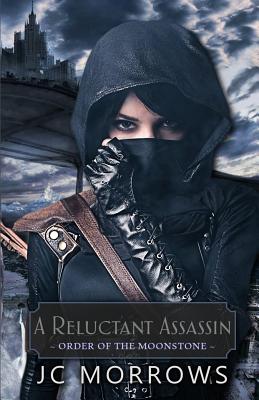 A Reluctant Assassin (Paperback)
S&g Publishing, 9780692482728, 228pp.
Publication Date: September 24, 2015
* Individual store prices may vary.
Description
Her mission was simple - get close to the Prince, and kill him. . . Kayden entered the palace under a lie, one designed to get her close to the Prince. On the outside, she may look like a princess but beneath the mask, a killer lays in wait - for the perfect moment. Dvarius was not ready to take the crown, nor was he ready for a wife . . . But due to his father's unexpected death and an archaic law - he must find a bride before he is allowed to take his rightful place on the throne. And the one woman he wants - just might be the one who is there to kill him...
About the Author
JC Morrows - Bestselling author of YA Christian speculative fiction, drinker of coffee and avid reader - is a storyteller in the truest sense of the word. JC has been telling stories in one form or another her entire life and once her mother convinced her to write them down, she couldn't stop. She finished her first speculative fiction novel purely for the enjoyment of her mother - also known as her biggest fan. She gives God all of the glory for her talent and ability! "And the LORD answered me, and said, Write the vision, and make it plain upon tables, that he may run that readeth it." Habakkuk 2:2 KJV Readers compared "A Reluctant Assassin" to the Throne of Glass series by Sarah J Maas, "Cinder" by Marissa Meyer and The Selection series by Kiera Cass Books in the Order of the MoonStone series: A Perilous Assignment (BONUS Short) A Reluctant Assassin (Book 1) A Cunning Masquerade (Short Story - takes place toward the end of book 1) A Treacherous Decision (Book 2 - DEC 2015)
or
Not Currently Available for Direct Purchase