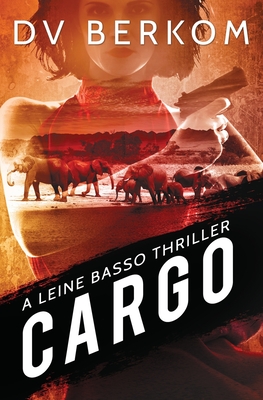 Cargo
A Leine Basso Thriller
Paperback

* Individual store prices may vary.
Description
An adventurous young backpacker, captured and sold. A black market merchant who will stop at nothing to amass the power he craves. The one woman who can stop him before he destroys everything...
Haunted by memories of an op gone bad, former assassin Leine Basso travels to Bangkok in search of a missing backpacker. With help from an old contact she discovers the man responsible for the girl's disappearance is connected to a violent Hong Kong triad and is the linchpin of an extensive trafficking network-both animal and human.
Making enemies isn't new for Leine, but making one in the triad is-she soon finds herself a prisoner on board a cargo ship headed for sub-Saharan Africa. To ensure her survival and to continue her hunt for the missing girl she must join forces with Derek, an ivory poacher who promises to help her.
For a price.
As her involvement intensifies, Leine delves deeper into a disturbing and treacherous criminal underworld where everything has a price.
Praise For Cargo: A Leine Basso Thriller…
"...another excellent, fast-paced, gripping and riveting adventure. Highly recommended." ~ Cath'n'Kindle Book Reviews

"Cargo unfolds at a steady pace as DV Berkom takes us into a dangerous world of abduction, animal and human trafficking, poaching, canned hunts and terrorists...DV Berkom is an author to have on your must-read list." ~ Fundinmental Book Reviews

"Three continents, a dozen or more subplots, illegal big-game hunts in Africa, and battles with several disgusting bad people will keep you reading this fast-paced thriller late into the night...I rarely give five stars to thrillers, because it's not my favorite genre. But DV Berkom is one of the best authors in this crowded field." ~ Bookblurb

"...Cargo is unrelenting [and] compelling with a ruthless protagonist in Victor Wang. As usual, I was caught up in the action and suspense of the story." ~ Ajoobacats Book Reviews

"This series keeps me on the edge of my seat and I love it. Cargo is gritty, fast paced and full of action and suspense. Leine Basso is like a modern day female version of The Equalizer..." ~ TE, Amazon Reviewer

"Another page turner from D.V. Berkom!" ~ Ken Robson, Amazon Reviewer

"...The short review is it is like the others, intense" ~ Books'n'Pals Reviews

"...The action covers several exotic locales that are well but briefly described. The characters all have depth and quickly enter the reader's emotions. The suspense is continuous and the action virtually non-stop.Berkom does a great job of developing the relationships between the characters and establishing the gritty atmosphere of the locales. The book is an easy and exciting read that is impossible to put down." ~ Jay Williams, Goodreads Reviewer

"I know people say they couldn't put a book down but literally I couldn't. I even woke up at 3 a.m. And finished the last 18 %." ~ Malcolm Barber, Goodreads Reviewer

Duct Tape Press, 9780692487686, 334pp.
Publication Date: July 29, 2015
About the Author
DV Berkom is a slave to the voices in her head. As the author of two award-winning thriller series (Leine Basso and Kate Jones), her love of creating resilient, kick-*ss women characters stems from a lifelong addiction to reading spy novels, mysteries, and thrillers, and longing to find the female equivalent within those pages. Raised in the Midwest, she received her BA in political science from the University of Minnesota and, putting her training to good use, promptly moved to Mexico to live on a sailboat. Many, many cross-country moves later, she now lives just outside of Seattle, Washington with the love of her life, Mark, a chef-turned-contractor, and several imaginary characters who like to tell her what to do. For more information, please visit her website at www.dvberkom.com. Other books by DV Berkom: The Leine Basso Thriller Series: Serial Date Bad Traffick The Body Market The Kate Jones Thriller Series: Bad Spirits (1-5) Dead of Winter Death Rites Touring for Death Cruising for Death Yucatan Dead A One Way Ticket to Dead