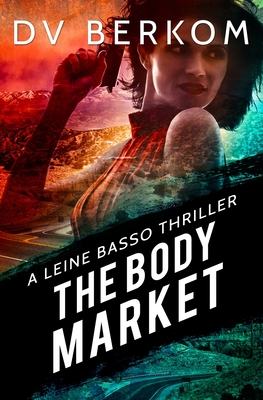 The Body Market
A Leine Basso Thriller
Paperback

* Individual store prices may vary.
Description
A retired assassin is called in when a celebration south of the border turns into a nightmare.
Everything's for sale... Former assassin Leine Basso is hired by a wealthy Beverly Hills power couple to find their missing daughter, Elise, last seen partying with her boyfriend at a club in Tijuana. At first, police believe the two teenagers are the victims of a carjacking. But when Leine finds their missing vehicle with the boyfriend's mutilated body inside, and the local cartel warns her away, she knows if Elise isn't already dead, she will be soon, or worse.
In the lethal world of organized crime, there's always a worse.
As Leine races to uncover the reason behind Elise Bennett's disappearance, she must also battle the powerful interests fighting to keep her from the truth.
Duct Tape Press, 9780692495780, 312pp.
Publication Date: July 31, 2015
About the Author
DV Berkom is a slave to the voices in her head. As the bestselling author of two award-winning thriller series (Leine Basso and Kate Jones), her love of creating resilient, kick-*ss women characters stems from a lifelong addiction to reading spy novels, mysteries, and thrillers, and longing to find the female equivalent within those pages. Raised in the Midwest, she received a BA in political science from the University of Minnesota and promptly moved to Mexico to live on a sailboat. Many, many cross-country moves later, she now lives just outside of Seattle, Washington with the love of her life, Mark, a chef-turned-contractor, and several imaginary characters who love to tell her what to do. For more information, please visit her website at www.dvberkom.com.