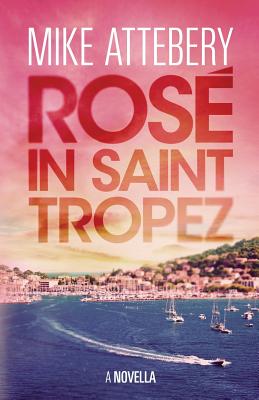 Rosé in Saint Tropez (Paperback)
Michael Attebery, 9780692499382, 216pp.
Publication Date: November 19, 2015
* Individual store prices may vary.
Description
Rock star Will Baker is vacationing with family in the South of France. Things heat up when his older brother arrives with his new girlfriend, who just happens to be the love of Will's life.

After years on the road, Will Baker is joining his relatives for an extended reunion in the South of France. Sunny Saint Tropez may provide a glamorous, ros -infused change of scenery, but it isn't long before old family differences bubble to the surface. And the biggest surprise is yet to come, when Will's older brother arrives with his new girlfriend in tow, a woman who just happens to be Will Baker's college sweetheart, the one that got away.

With romance, comedy, and sparkling wit, Ros in Saint Tropez takes readers on a breezy tour of the French Riviera, while reminding them that everyone has regrets, even rock stars. Fortunately, it's never too late to revise that final verse.
About the Author
Mike Attebery is the author of "On/Off - A Jekyll and Hyde Story," as well as the thrillers "Billionaires, Bullets, Exploding Monkeys," "Seattle On Ice," and "Bloody Pulp." He is the Editor-in-Chief of High-Def Digest. Mike lives in Seattle with his wife and daughter. He is currently at work on his sixth novel.