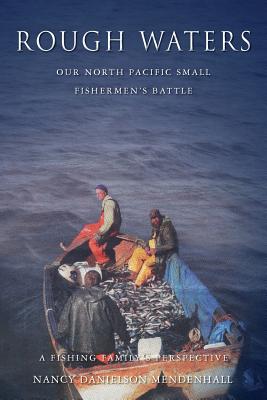 Rough Waters (Paperback)
Our North Pacific Small Fishermen's Battle: A Fishing Family's Perspective
Far Eastern Press, 9780692502785, 504pp.
Publication Date: November 6, 2015
* Individual store prices may vary.
Description
Get an insider's look at the massive threats facing West Coast small-boat fishermen in Nancy Danielson Mendenhall's fascinating new book, Rough Waters.
Sweeping ecological changes, weak management, and pushback from industrial fishing are all conspiring to gradually undermine the ability of small-scale commercial fishermen to make a living. As a result, fishing families and towns-and those businesses that rely on them-are struggling to stay afloat.
Mendenhall delves into the root causes and effects of the industry's problems through stories, photos, in-depth interviews with those most affected, and analysis from biologists and social researchers.
The book presents the issue in two parts, first analyzing the state-managed fisheries on the West Coast and then looking at federally managed fisheries. Mendenhall goes on to compare the industry in the United States with those in other parts of the world and then examines the destruction wrought by the new strategy of "catch share" management.
As more national environmental groups take interest in the plight of small-boat fishermen, hope that the industry can be saved has been rekindled. But as Rough Waters reveals, the battle to preserve this unique livelihood won't stop any time soon.
About the Author
Nancy Danielson Mendenhall has worked ten years in commercial fishing and for the last thirty years subsistence salmon fishing with family off the coast of western Alaska. Coming from many generations of small boat commercial fishermen in Norway, Mendenhall wrote Rough Waters as a reflection of the new realities facing those in salmon, crab, halibut, and herring fishing. She has also worked as a teacher and administrator for the University of Alaska, and her previous publications include two social histories and miscellaneous poetry.