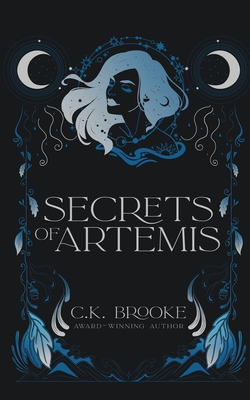 Secrets of Artemis (Paperback)
A Teen Goddess Novel
Elphame Press, 9780692541081, 202pp.
Publication Date: October 29, 2015
* Individual store prices may vary.
Description
Not even the god of gods could command my heart not to love...In Ancient Greece, the goddess Artemis was venerated as a maiden huntress, swift with her bow and arrows, and eternally chaste. But could there be more to her story? Perhaps Lady Artemis had envisioned quite a different destiny than the one her father, Zeus, had chosen for her. What if she hadn't merely pined after the giant huntsman, Orion, but had secretly partaken of a forbidden romance with him?From prolific fantasy writer C.K. Brooke comes an original divine novel, in which Artemis's classic myths are retold as never before, in her own voice, as the young goddess sets the record straight and reveals the true account of her immortal life - and love.
About the Author
C.K. Brooke is the author of multiple fantasy/romance novels. She lives in Michigan with her husband and young son. Visit her at www.CKBrooke.com.