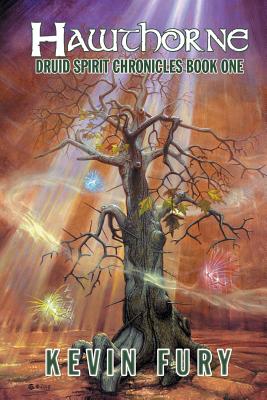 Hawthorne (Paperback)
Banshee Publishing L.L.C., 9780692562437, 358pp.
Publication Date: October 29, 2015
* Individual store prices may vary.
Description
Gods once ruled Ireland. The ancient Celts fought them into submission, using Druid magic and the might of heroes. The Druids enchanted a tree to imprison the most dangerous of the gods. Only one thing has kept humanity safe: HAWTHORNE Two thousand years have passed and the tree is dying. The Morrigan, goddess of death and battle, soon will be free to unleash her bloody revenge on human kind. The knowledge of the Druids has faded and only two remain who can use the ancient magic. Rhiannon O'Neil, Druid apprentice, lives in fear of the fae who have killed all but her and her uncle. Now, he has disappeared. Terrified that he is dead, she leaves home for Ireland to find him. Rhiannon soon discovers that the root of her problems lies in an underground faerie world. Rhiannon enlists her fiance, Logan, to help her, but he carries a secret burden with him. All evidence points to Logan's guilt in the murder of his father. He chose to run, hoping to find a way to control his shapeshifter power and clear his name. A Celtic prince, Garth, lives in the faerie world with a clan of Iron Age Irish. He is charged with finding the mysterious Well of Wisdom and returning with the Water of Life to restore the tree. The Morrigan sends her best assassin, the Cailleach, to kill him. Can a Druid's apprentice, a renegade skinwalker and a Celtic prince find the strength to defeat the Morrigan? What secrets will a hidden faerie world reveal? What sacrifices must be made? Who will die?
About the Author
Kevin grew up in Michigan and Florida, but you could equally say he grew up in Tolkien's Middle Earth and C.S. Lewis's Narnia. From the first time he walked through the wardrobe into Narnia, he knew he loved fantasy fiction. It allowed him to dream of bright places and also of the dark and mysterious. After finishing his English degree, he moved to Colorado and worked for Barnes and Noble. He managed four Barnes and Noble stores over fifteen years and during that time he worked on his novel, Hawthorne, hoping to one day have his own work on the shelves. He lives with his family in Denver and is now dedicated to working full time on writing.