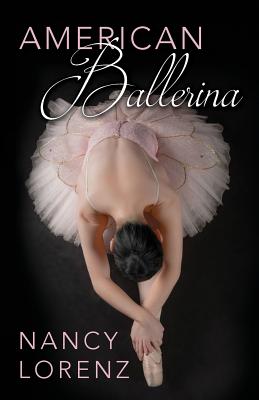 American Ballerina (Paperback)
Arts, 9780692574416, 224pp.
Publication Date: December 10, 2015
* Individual store prices may vary.
Description
In The Strength of Ballerinas, her dancing dreams were put to the test as she worked to overcome every obstacle that came her way. And now, seventeen-year-old Kendra is about to face a whole new set of challenges in American Ballerina. As summer comes to a close, the teen prepares to leave home behind for a three-week ballet intensive-followed by an apprenticeship at the Premiere Ballet.
After saying goodbye to her family, friends, and boyfriend Troy, Kendra jumps headfirst into the fast-paced, hectic ballet class, where she takes on the role of student and teacher for a group of younger girls. There, she meets new friends from around the globe-including a handsome French dancer named Jacques, who sees himself as prime competition for Kendra's long-distance love.
Between adjusting to her new surroundings and keeping her health in check, Kendra finds herself filled with doubts about her future-despite a life of dance being everything she ever dreamed of. As she comes of age in the high-stakes world of professional ballet, will she manage to balance personal well-being, friendship, love, and her blossoming career?
About the Author
Nancy Lorenz is a college-level English and ESL adjunct by day and a writer by night. She published her first novel, The Strength of Ballerinas, in 2014 and has always loved writing about dance. In addition to completing her master's thesis about choreography in American musicals, she published an academic paper about ballet in an arts journal in 2013. She also regularly blogs about ballet on her website. Lorenz has attended the Writer's Digest Conference in New York City-and, despite her love of New York, she currently lives in Los Angeles. There, she attends a writers' critique group, which helps her hone her skills.