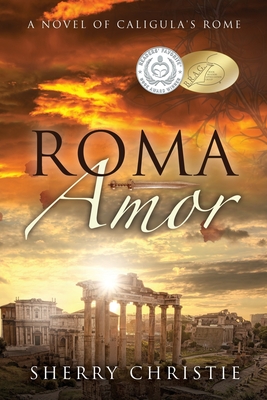 Roma Amor
A Novel of Caligula's Rome
Paperback

* Individual store prices may vary.
Description
In this novel of 37 AD, which reviewers are calling "a complete page turner," "beautifully written," and "a great read," Caligula Caesar has just become Rome's new master. Senator Titus Carinna, who helped him succeed to the throne, knows the inexperienced young ruler needs a companion he can trust. It's a pity the Senator's older son, Caligula's closest friend, committed suicide after being charged with treason. But that still leaves Marcus, his second son.Headstrong and hot-tempered, Marcus would rather prove his courage by leading legions against Rome's enemies. Yet when his father calls him home from the frontier, he has no choice but to befriend Caligula --the man he blames for not saving his brother.Caught in a web of deceit, conspiracy, and betrayal reaching from Palatine mansions to the city's grimy, teeming streets, he will uncover a dark secret that threatens his family, the woman he desires, even his life... and may bring chaos to the young Roman Empire.
Bexley House Books, 9780692596326, 502pp.
Publication Date: April 13, 2016
About the Author
Vikings were the heroes of my first historical novel at age 11. They soon lost out to Romans, thanks to "Ben Hur" and "Spartacus." After earning a Phi Beta Kappa creative award in college for an early draft of ROMA AMOR, I spent many years of research and revision developing the story into the struggle between fathers and sons that it wanted to be. It's a joy to immerse myself in the lives of first-century Romans-and a definite change from my day job as a professional copywriter. I live on the coast of Maine with a native-born Viking and two cats.