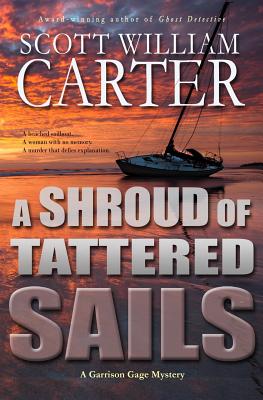 A Shroud of Tattered Sails (Paperback)
A Garrison Gage Mystery
Flying Raven Press, 9780692604953, 282pp.
Publication Date: December 27, 2015
Description
A beached sailboat. A missing man. A distraught woman staggering ashore. There to greet her-Garrison Gage, full-time curmudgeon and part-time private investigator, who quickly finds himself thrust into his familiar role of crusader for the desperate and downtrodden. The woman claims to have no memory, but is she lying?
When a body later washes ashore, the mystery deepens and the stakes ratchet up another notch. Dark money and even darker intentions. Violence both threatened and real. The woman may be at the heart of it all, or merely an innocent interloper who chose the wrong boat at the wrong time. Only Gage can discover the truth.
About the Author
SCOTT WILLIAM CARTER's first novel, The Last Great Getaway of the Water Balloon Boys, was hailed by Publishers Weekly as a "touching and impressive debut" and won an Oregon Book Award. Since then, he has published many novels and short stories, his work spanning a wide variety of genres and styles. His most recent book for younger readers, Wooden Bones, chronicles the untold story of Pinocchio and was singled out for praise by the Junior Library Guild. He lives in Oregon with his wife and children. Visit him online at www.ScottWilliamCarter.com.
Advertisement