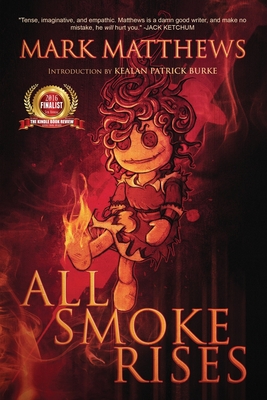 All Smoke Rises
Milk-Blood Redux
Paperback

* Individual store prices may vary.
Description
Ten year old Lilly is the victim of a terrible house fire and a wretched family. Her father is an addict with mental illness, her mother was murdered and then buried across the street, and her uncle got her addicted to heroin.Lilly's tragic story has been told in the book ALL SMOKE RISES, and it may be true, for the author has broken into your house, and placed Lilly's body on your kitchen counter. He demands you read the manuscript, before cutting his own wrists and bleeding out on your floor.Now you have decisions to make, for Lilly's body may not be dead, and her family is coming for her.
Wicked Run Press, 9780692608722, 116pp.
Publication Date: January 28, 2016