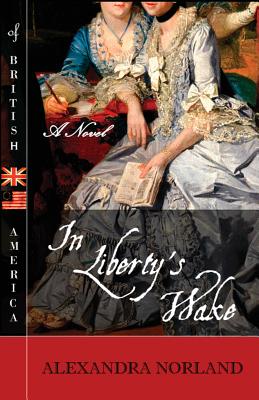 In Liberty's Wake (Paperback)
A Novel of British America
Letters & Linen, 9780692632048, 520pp.
Publication Date: February 4, 2016
Description
A sweeping adventure, In Liberty's Wake follows Arabella, her family, and their slaves as they face momentous change and upheaval on the eve of the American Revolution. Living on a Virginia plantation overlooking the James River, Arabella's life is one of privilege and order; yet, like the river she views from her bedchamber window the calm belies a churning undercurrent capable of sweeping away anything in its path.
It's 1763, Virginia is the wealthiest colony in British America, and as the French and Indian War draws to a close, colonists look forward to peace and prosperity. Loyal to their young monarch, King George III, they are proud to call themselves British; but, as tensions escalate between American colonists and Great Britain, master and slave alike must choose loyalties setting in motion events that will forever change their destinies and the fates of those they love.
A journey into a dynamic eighteenth-century world, In Liberty's Wake explores the lives of a people bound together where few things are as they seem. From slave quarters to the Governor's Palace ballroom in Williamsburg; along the cobblestone streets of Boston and aboard His Majesty's Royal Navy ships; and behind the closed doors of General Washington's headquarters, Arabella and those close to her venture far and wide, risking their fortunes and lives, for freedom and love.
Historical Novel Society Indie Reviews Editors' Choice 2016
Advertisement