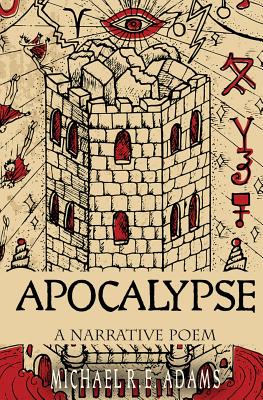 Apocalypse (Paperback)
A Narrative Poem
Enchanted Cipher, 9780692632604, 28pp.
Publication Date: January 31, 2016
Other Editions of This Title:
Paperback (5/12/2015)
* Individual store prices may vary.
Description
And Corporation built a machine
Whose pulse turned war into peace
The people walked, free from fear
Dazed from bliss, the ignorance of uniformity Over lifetimes, a free soul is born only to be reborn. He rises through oppression. He falls in his hubris. He will rise once more as the world is torn apart forever old and forever new. When he learns the truth of his existence, can he stop the apocalypse?
About the Author
MICHAEL R.E. ADAMS pens narratives in the speculative tradition. He invokes the meditative lyricism of literary fiction and the mysterious suspense of genre fiction to create complex characters in magical and science-based worlds. From a black aristocrat casting curses in a scheme for power to a gay Asian American leading a superheroic fight to protect the innocent, he portrays underrepresented groups to expand the world's imagination of who we can all be. Even with magic, superpowers, and new perspectives, he tells tales that all people can relate to, stories about the desire and fear of connecting to others and exploring our own hearts.
or
Not Currently Available for Direct Purchase