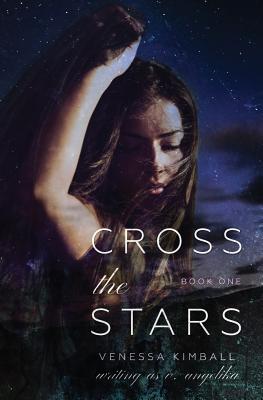 Cross the Stars (Crossing Stars #1)
Paperback

* Individual store prices may vary.
Description
Cross the Stars is the first full-length novel in the Crossing Stars Duet - a new adult contemporary romance of forbidden love set in the Middle East. What would you risk for love? Would you cross the stars? Steal the moon? She is American. A commoner, an outsider. Min barra. He is Jordanian royalty. A prince, already promised to another. And their worlds are about to collide. A year shy of graduating from Georgetown University, Ella Wallace feels like she is losing direction. Having carved her own path through life, rejecting her family's elitist influences, the last thing she wants is to waste time and prove her parents right. A happenstance summer-long program abroad offers the perfect opportunity to immerse herself in volunteer work, finding richness in family and purpose she has never experienced before. Prince Rajaa bin Ammaar is returning home to Jordan from Georgetown University. His intent is to spearhead a refugee program meant to bring peace to his country. Amidst threats of civil war and revolt, Raj stands for his convictions, even when they challenge his family and the very culture he is preordained to uphold. A chance encounter at a crowded party in D.C. brought Ella and Raj together for one fleeting moment - two people never thought to meet again. But it's not until their diverse worlds collide in Jordan that they realize the power of their connection. With the refugee program as their reuniting bond, they must cross the stars and defy their clashing cultures to protect their forbidden love. With the culturally rich Jordanian backdrop, Cross the Stars will take you on a journey into the geographical and cultural Middle East, the resilience of humankind amidst turbulent civil unrest, the parallel unrest of two lovers' clashing fates, and the diversity they must challenge with every breath to keep their love alive.
Venessa Kimball, 9780692633830, 408pp.
Publication Date: March 2, 2016
About the Author
Having always been passionate about the written word, Venessa Kimball embarked on writing what would become her debut novel, Piercing the Fold: a young adult urban fantasy series in 2010, with a 2012 release with Crushing Hearts Black Butterfly Publishing. She has also written the Teen contemporary romance series, the Evan series. Venessa also writes New Adult and Adult romance under the pen name V. Angelika. When Venessa is not writing, she is keeping active with her husband and three children, chauffeuring said children to extracurricular activities, catching a movie with her hubby, and staying up way too late reading. Novels Published by Venessa Kimball: YA/ Teen Urban Fantasy/ Sci-Fi series the Piercing the Fold series Piercing the Fold: Book 1 Surfacing the Rim: Book 2 Ascending the Veil: Book 3 Transcending the Legacy: Book 4 Piercing the Fold: the Complete Urban Fantasy Collection YA/Teen Contemporary Fiction Series the Evan series Dismantling Evan: Book 1 Saving Gavin: a Novelette, vol 1 Resurrecting Gavin: a Novelette, vol 2 Reviving Evan: a Novella 1.5 Novels Published by Venessa Kimball Writing as V. Angelika: Cross the Stars (Crossing Stars Duet #1) Steal the Moon (Crossing Stars Duet #2)